Strawberry and Cream by Oteas
Fruit Infusion / Flavoured
$6.95 for 30g (12 sachets)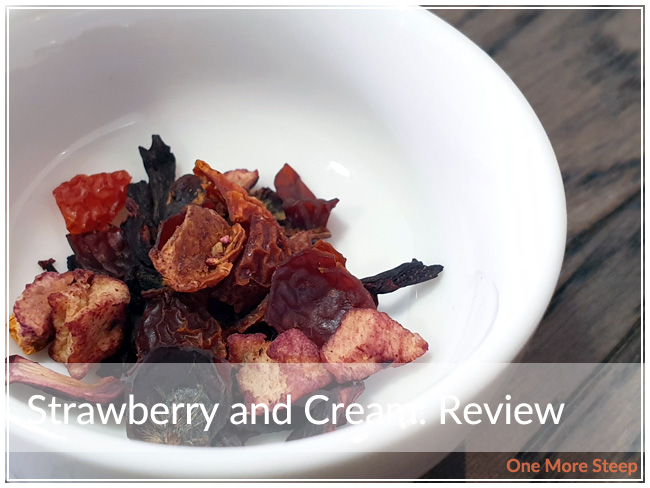 Oteas has provided me with Strawberry and Cream for the purposes of providing an honest review.
First Impressions
The first thing I noticed after removing the shrink wrap plastic from the box of Strawberry and Cream is the aroma. There is such a rich and strong strawberry aroma from the dry leaf – it's very inviting and it reminds me of the smell of strawberry and cream ice cream. I can smell the strawberry and hibiscus, which is nice.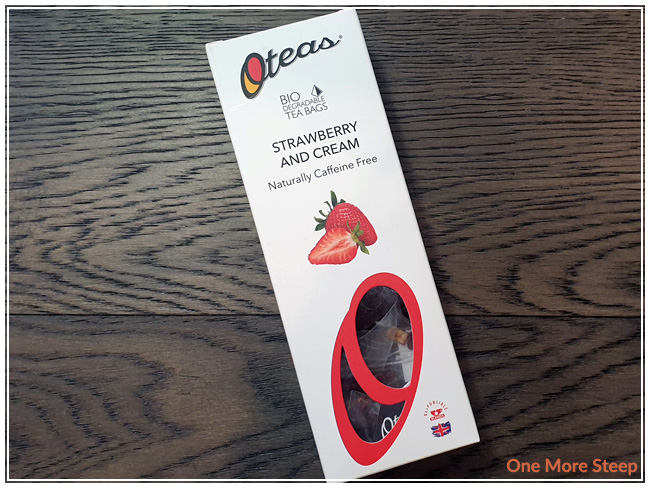 Strawberry and Cream comes portioned into tea sachets – which are biodegradable, as per Oteas. Strawberry and Cream consists of: hibiscus, apple pieces, rose hip peels, orange peels, strawberry pieces, and natural flavouring. I don't really smell the orange or apple, but I think that's because the strawberry and hibiscus are so strong in comparison (perhaps the natural flavouring is also strawberry?).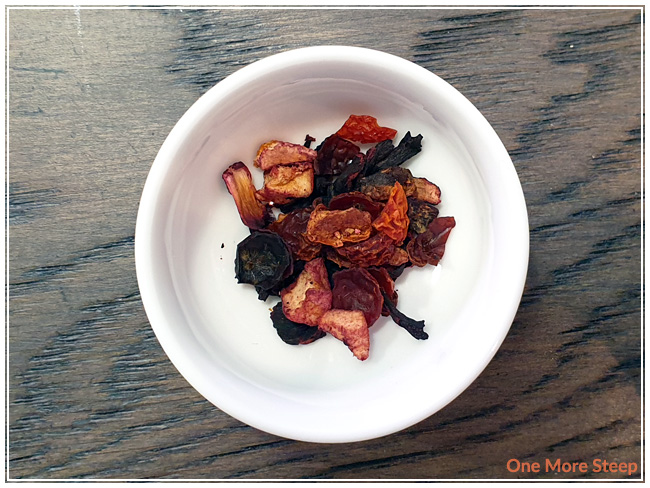 Preparation
Oteas recommends steeping Strawberry and Cream in 100°C (212°F) water for 5 to 10 minutes. I followed the steeping instructions and steeped for 7½ minutes.
First Taste
Strawberry and Cream steeps to a very bright pink colour, very quickly. The aroma from the steeped tisane is very much like the dry leaf – strawberry and cream ice cream, but the hibiscus is more fragrant so there's a nice floral overtone to the fragrance of the overall cup. I found that Strawberry and Cream has a nice sweetness, a good amount of strawberry flavour, with some tartness that I'm attributing to the hibiscus.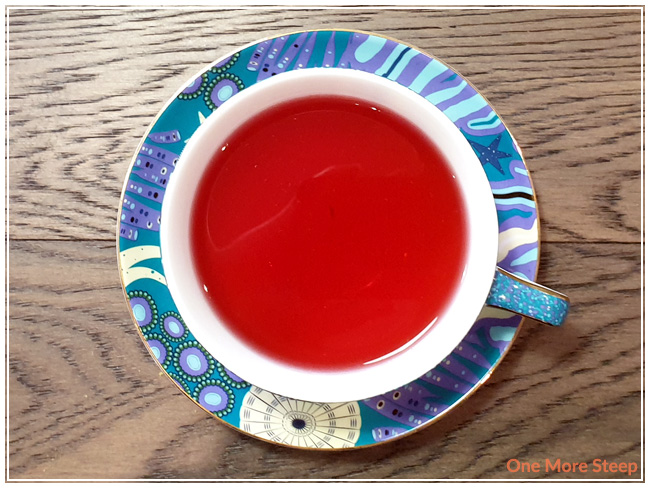 I had this both hot and iced, and while it's really good hot, I liked it better iced. The level of fruitiness lends itself well to be a summertime treat and I would even recommend mixing it with a bit of lemonade to make it even more summery.
A Second Cup?
I attempted to resteep Strawberry and Cream, but I think I sapped out all the flavour in the initial steep. I would recommend steeping Strawberry and Cream just the initial time – so make it a good one!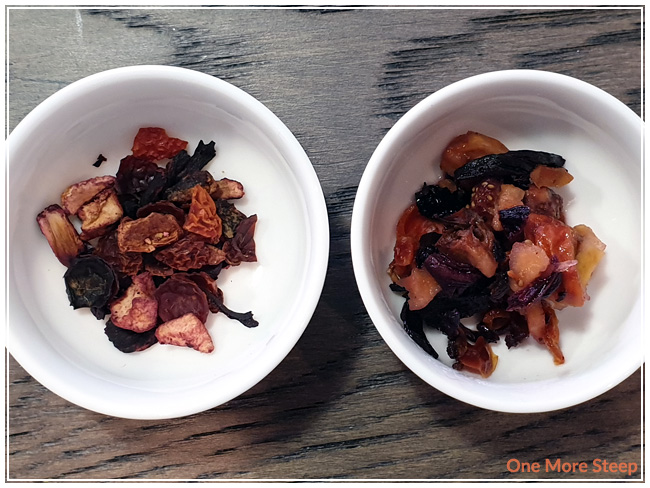 My Overall Impression

I loved Oteas's Strawberry and Cream. I think it has a great strawberry flavour and really tastes like the name suggests. I would highly suggest having this tea iced (perhaps cold steeped?) and if you wanted to put it over the top, add some lemonade for a great summer drink! The flavour is great and I think it'd be great to pair with a picnic or barbecue party.
Curious about the cup rating system? Click here to learn more.