Pumpkin Pie Matcha by DavidsTea
Green Tea (Matcha) / Flavoured
$16.00 for 80g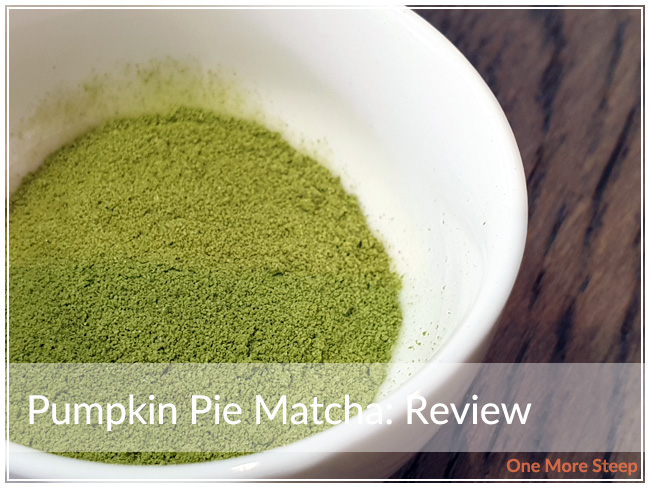 First Impressions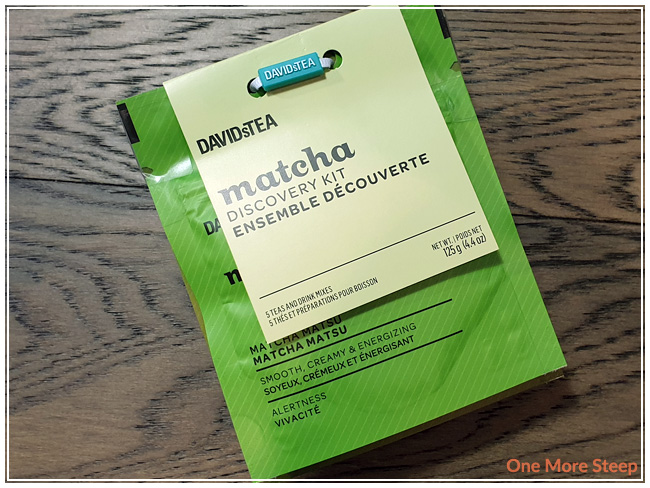 I purchased the Matcha Discovery Kit at my local DavidsTea location just because. I love the idea of getting a 'sampler' of matcha to try and there were 5 different types for $30 (a total of 125g – 25g of each variety). The kit included: Match Matsu, Maple Matcha, Vanilla Matcha, Peach Matcha, and Pumpkin Pie Matcha. Conveniently for me, most of which I have not tried or reviewed (in other words, I hope you like matcha reviews because there's a few #matchamonday posts coming your way!).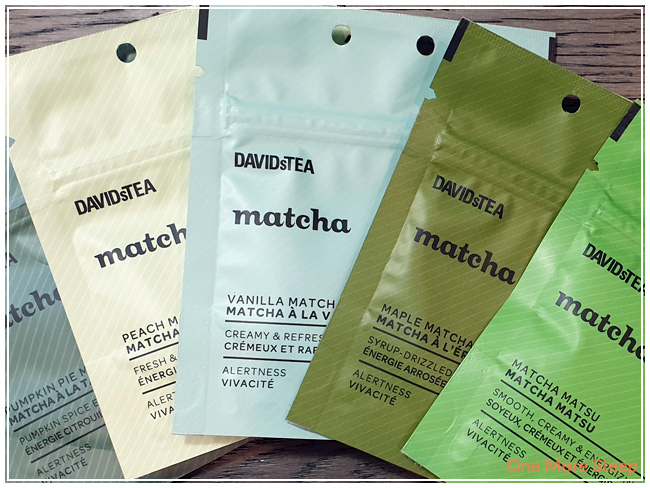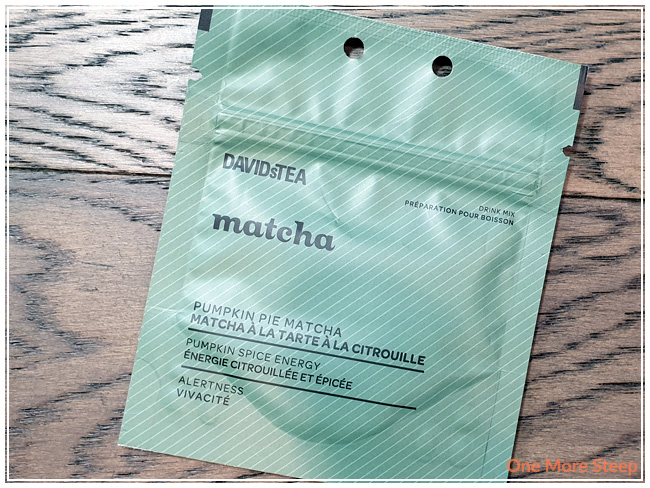 Pumpkin Pie Matcha came in a dark blue-green pouch that was sealed (and is resealable). I found the dark text a bit difficult to read when it wasn't with a bright light. Pumpkin Pie Matcha consists of: cane sugar, matcha green tea, and natural pumpkin pie flavouring. The powder was surprisingly bright green for a matcha 'drink mix', and I found the aroma to be a mix of grassy and spiced notes that remind me of ginger and cardamom.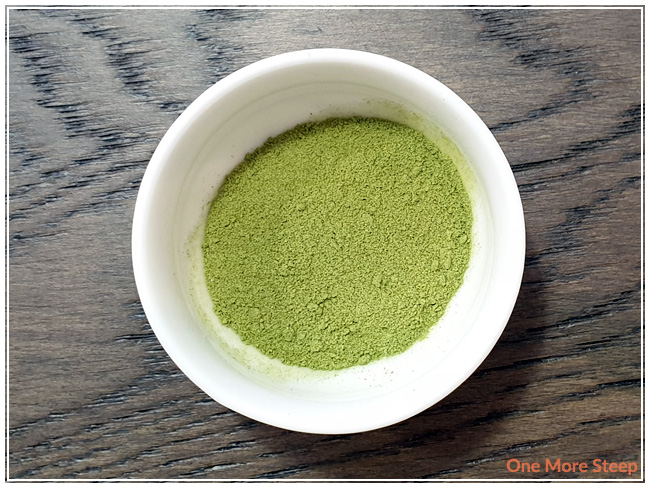 Preparation
DavidsTea recommends whisking Pumpkin Pie Match in 85°C (185°F) water. I opted to follow the instructions – although I did sift the powder first before whisking it, just out of habit.
First Taste
Pumpkin Pie Matcha whisks to an olive-ish green colour. There's a sweet and spicy aroma to the matcha. On first taste, I mostly taste the sugar. When I pause to think about it a bit more, I do find that there are some grassy notes, as well as spiced flavours to go along with the sweetness from the sugar. I primarily taste ginger and cinnamon. If there is supposed to be the flavour of pumpkin, and not just the pumpkin spice, I don't taste it.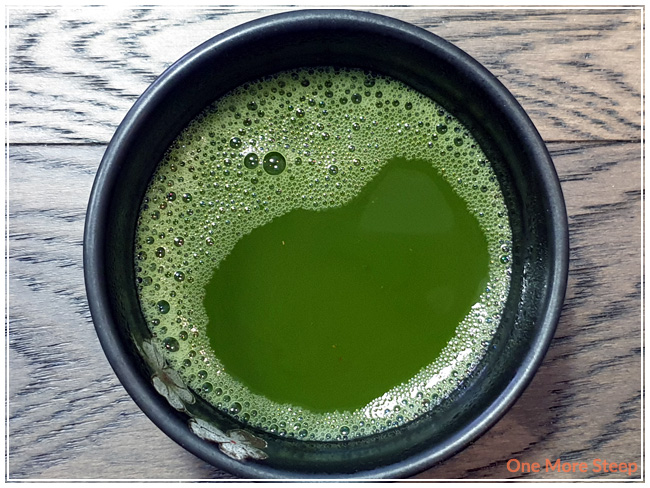 A Second Cup?
Matcha is a suspension, so there wasn't a second steep of the drink mix.
My Overall Impression

I liked DavidsTea's Pumpkin Pie Matcha. I really liked the spices that were present, but I thought that the mix was almost too sweet for me (and I have a sweet tooth!). I think this would be a great option for either a hot or iced latte, because the addition of a milk or dairy-free alternative would do wonders for tempering the sweetness from the cane sugar that's in this matcha drink mix.
Curious about the cup rating system? Click here to learn more.