Chocolate Gingerbread Loaf by Dessert by Deb
Black Tea / Flavoured
$16.00 for 75g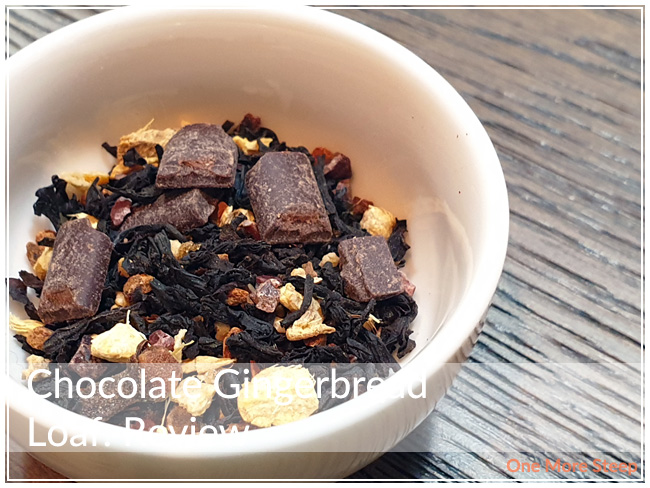 Chocolate Gingerbread Loaf is an exclusive blend for Dessert by Deb subscription subscribers and is available for purchase by subscribers only at this time.
First Impressions
Another Monday, another blog post! This time it's Chocolate Gingerbread Loaf, which is an exclusive blend for subscribers of the Dessert by Deb subscription boxes. Just a fun little perk for being a member of this club, which I think is pretty neat! Chocolate Gingerbread Loaf came as part of the first box of the subscription (December).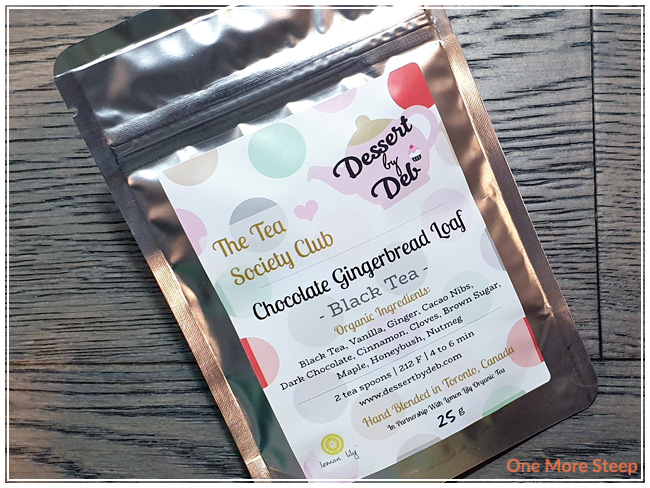 This black tea blend came in a sealed, resealable silver pouch. The label on the front tells me as much information as I really need, and I quite enjoy the fun colours of the Dessert by Deb design. The aroma of the dry leaf is primarily that of chocolate, vanilla, ginger, and nutmeg to me. Chocolate Gingerbread Loaf consists of organic: black tea, vanilla, ginger, cacao nibs, dark chocolate, cinnamon, cloves, brown sugar, maple, honeybush, and nutmeg. Quite an assortment!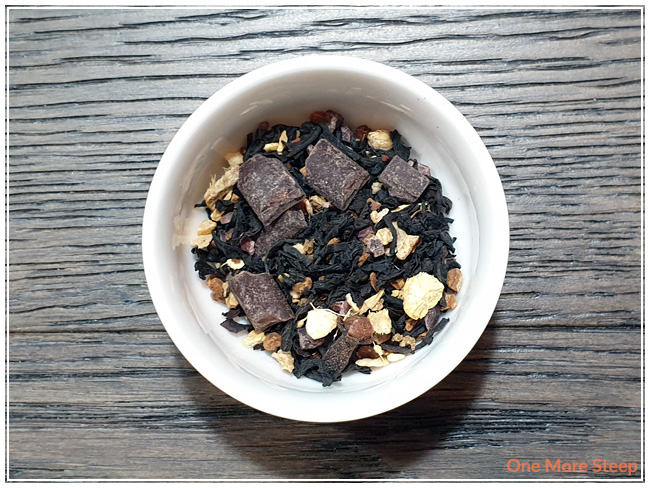 Preparation
Dessert by Deb recommends steeping Chocolate Gingerbread Loaf in 212°F (100°C) water for 4 to 6 minutes. I initially did a steep for 4 minutes, but noticed that not all of the dark chocolate had dissolved so I allowed it to steep for the full 6 minutes.
First Taste
Chocolate Gingerbread Loaf steeps to a nice golden orange colour. I did notice the oils floating on top of the tea, which is to be expected from any tea blend that has chocolate as an ingredient (or sprinkles, for that matter). The aroma is quite mild to me – it smells like both ginger and chocolate. The flavour isn't as strong as I was expecting it to be, especially with all of the spices. I found the flavour to be lightly sweet – I can taste the ginger, cinnamon, and cloves. I can't really taste the vanilla – although I can smell it. There are hints of chocolate in the steeped tea, and I taste it a little bit – I do wish that I could taste more of it.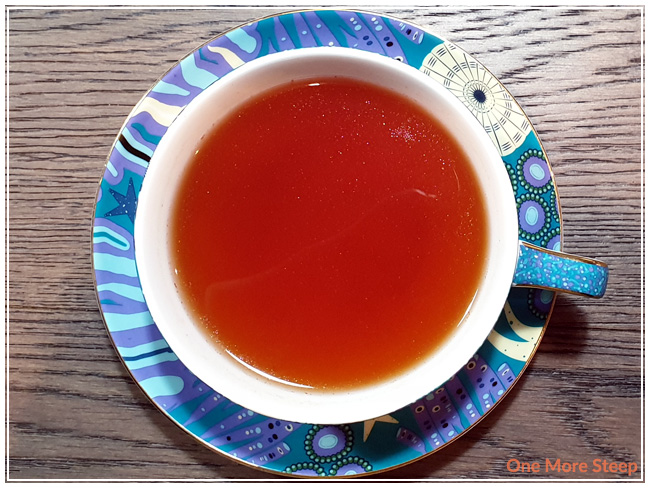 A Second Cup?
I attempted to resteep Chocolate Gingerbread Loaf, but found the flavour to be more mild than the initial steep. I would recommend steeping Chocolate Gingerbread Loaf just the one time.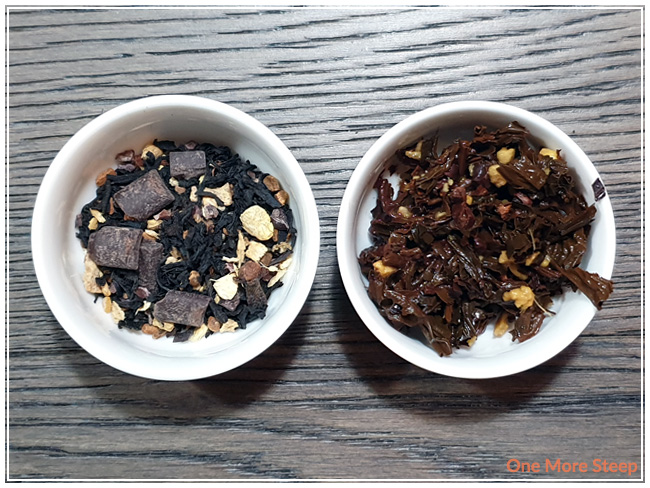 My Overall Impression

I thought that Dessert by Deb's Chocolate Gingerbread Loaf was just okay. I think part of this was because the flavour just wasn't as strong as I was anticipating it to be. I would have liked if the chocolate and ginger flavours and aromas were stronger, just to be better tasted and smelled because of the fact that they're part of the name of this blend. I did enjoy drinking the tea, but it wasn't what I was expecting from the name. I think this could pair quite well with an afternoon tea, as it has some nice flavours that would balance well against desserts – especially if you're serving any spiced cakes or miniature pies/tarts.
Curious about the cup rating system? Click here to learn more.