Mango by Adagio Teas
Black Tea / Flavoured
$7.00USD for 6 quart-sized pouches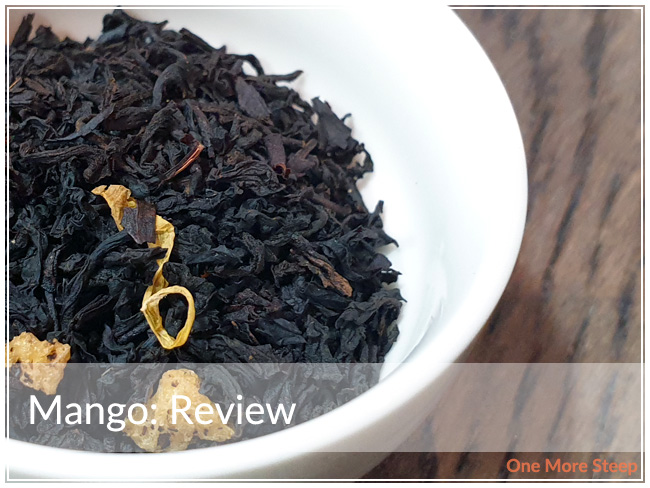 Adagio Teas has provided me with Mango as a sample with the Tea Advent Calendar (you can still find highlights from me opening all 24 days on my Instagram, @onemoresteep), a review of this tea was not requested.
First Impressions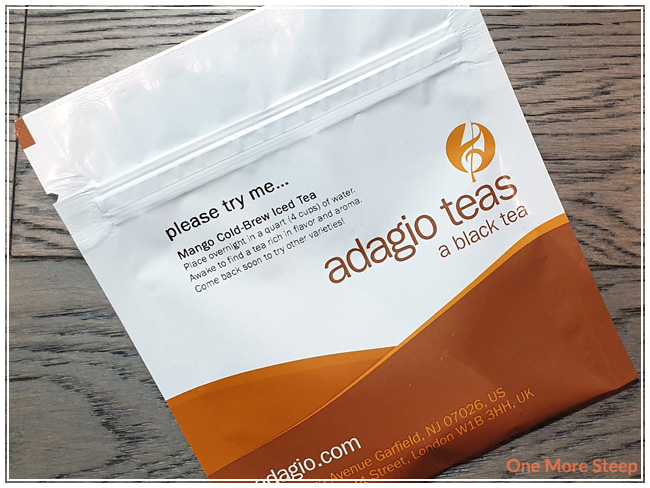 Mango is a curious black tea blend from Adagio Teas. I received it as a sample when Adagio Teas sent me their 2019 Tea Advent Calendar, and I decided why not try and review it! It came as a pitcher-ready tea bag, so it's fairly big. I did open up the pitcher tea bag to get a better look at the tea blend inside. The material feels a bit silky, I'm not sure what it's made of.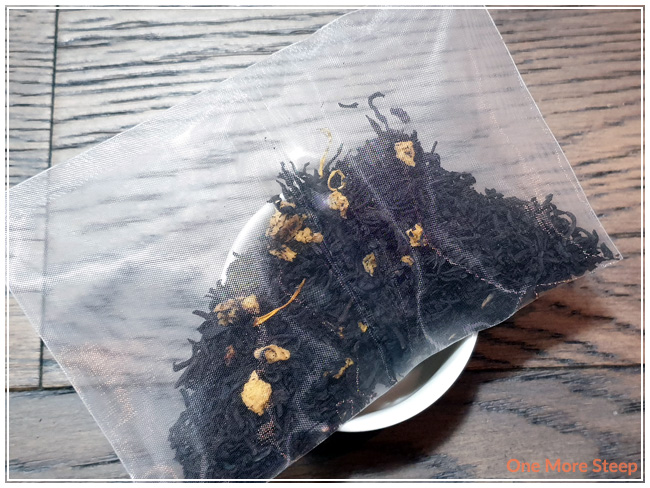 Mango smells just like the mango fruit – I can't make out the black tea base, but I'm not upset about it because it smells just like the fruit and I'm excited for it. Mango consists of: black tea, mango pieces, natural mango flavour and marigold petals.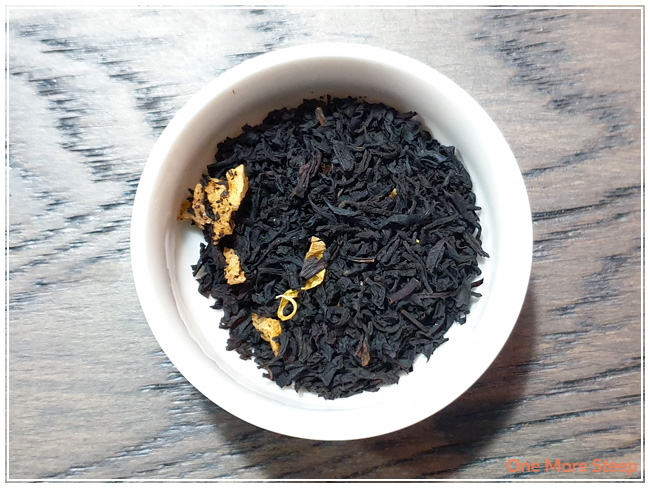 Preparation
Adagio Teas recommends steeping Mango overnight in 4 cups of water (1 quart) with the cold brew/cold steep method.
If you want to try Mango as a hot tea, Adagio Teas recommends steeping in 212°F (100°C) water for 3 minutes.
Despite it being a winter wonderland outside the day that I decided to do this, I opted to cold steep Mango directly in my pitcher (this one!) with 1 quart of water (fun fact, 1 US quart is equal to 946mL). I used room temperature water that was previously boiled, and then popped the pitcher into the fridge for approximately 6hrs.
First Taste
Mango steeps to a lovely golden orange colour. It's a very clear colour, and smells amazing. The aroma is primarily that of the mango fruit and it smells sweet. Surprisingly, the tea itself isn't as sweet as I was expecting it – but there is no added sugar in the ingredients so perhaps I should have thought of that. The flavour is sweet and fruity, with a nice crispness to it. The black tea base is quite present in the steeped tea – I found it to have a bit of a nutty flavour to it which balances well against the more sweet, mango flavours.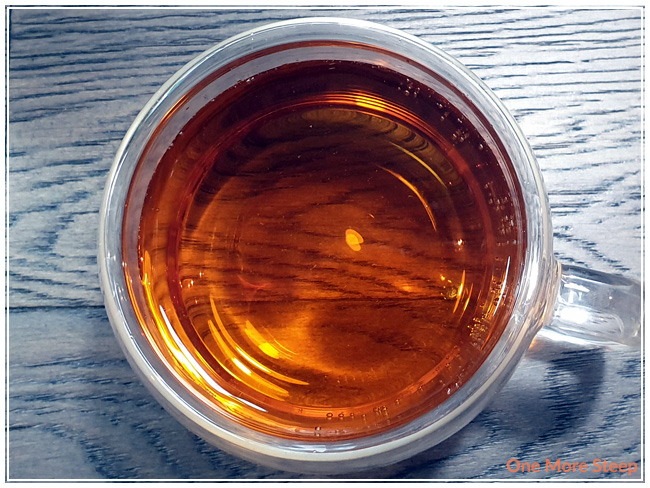 I don't really think it requires a lot of sweetener – but if you decide to add something to it, I would recommend something that easily dissolves in cold water (like agave syrup).
A Second Cup?
Due to the nature of the preparation of Mango, I did not opt to resteep the leaves.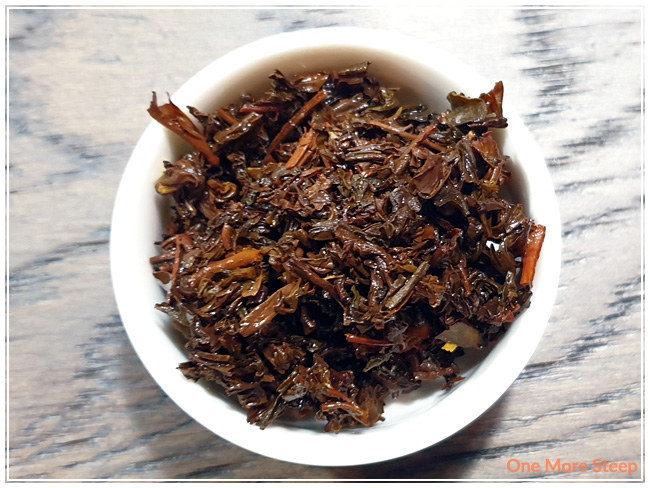 My Overall Impression

I loved Adagio Teas's Mango. I thought this black tea blend smelled and tasted like what I expected from a tea that calls itself Mango. I enjoyed the fact that it had multiple methods of steeping instructions – and I went for the one suggested on the packaging. It has a pleasant freshness to it that can only be captured in a cup of iced tea, and I think it'd be great in the summer time (perhaps with a wedge of lemon on the side?). Do take care when adding sweetener though, as the mango fruit itself does add some sweetness and you wouldn't want to overwhelm it..
Curious about the cup rating system? Click here to learn more.