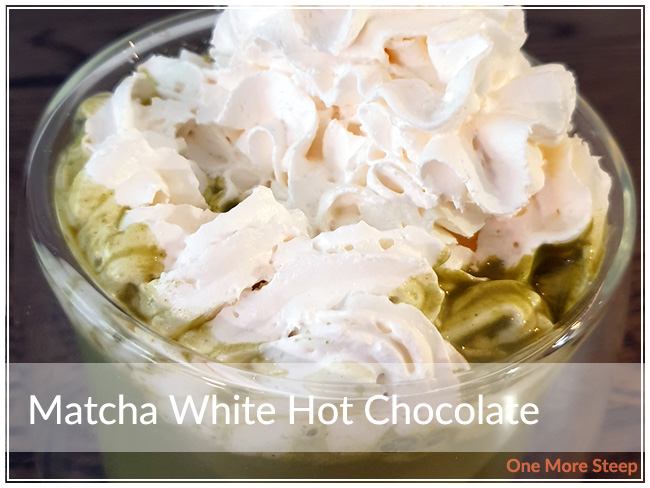 Some people argue that white chocolate isn't real chocolate, because it doesn't actually contain cocao solids. But then, there are people who call it chamomile tea and peppermint tea – and you don't see me waving a pitchfork at them for the misuse of the word tea instead of tisane…
It's been chilly in Canada lately. You might have heard of the three snow storms that British Columbia was subjected to last week, or the State of Emergency called in Newfoundland & Labrador (that's the east coast for you!)… So what better excuse is there for me than to stay home with a cup of hot chocolate? And since it's me being me, I had to be a little bit extra and fancy with it… and make it a Matcha White Hot Chocolate.
And I've already got the recipe ready to go so you can make two cups! One for you, and one for your equally matcha-obsessed love (or friend).

Matcha White Hot Chocolate – Serves 2
2 cups milk¹
½-⅓ cup white chocolate chips²
2 tbs matcha (sifted)³
Optional Garnish Ideas:
Whipped cream
Candy canes
Sifted matcha
White chocolate shavings
Miniature marshmallows
¹ I used unsweetened soy milk for mine, you can opt to use dairy or dairy-free alternatives.
² If you can't find white chocolate chips at your local grocery store, a high quality white chocolate bar (chopped!) will work as well. Bonus, you can eat the leftovers. You can also use regular sweetened chocolate chips, but the colour (and flavour) definitely won't be the same.
³ There are so many types of matcha out there! I would recommend using a traditional matcha (100% matcha, no additives or "drink mixes"). I used Whisk Premium Matcha's Everyday in making this recipe.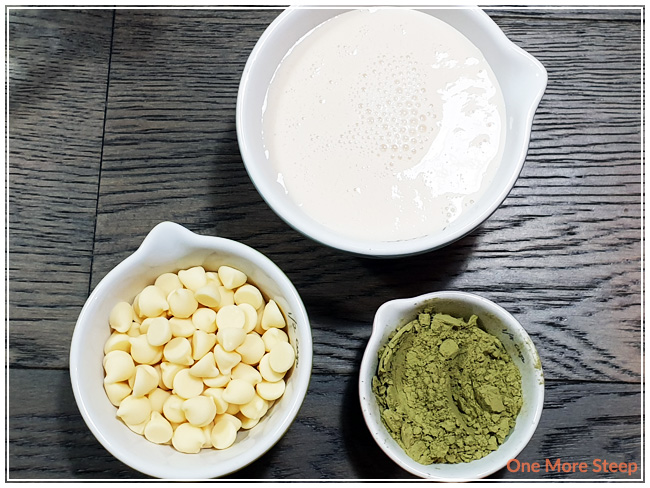 In a medium-sized sauce pan, over medium heat, put in all the ingredients – don't forget to sift the matcha for some anti-clumping action.
Whisk until chocolate chips are melted and well incorporated.
Do not allow the mixture to boil!
Once everything is heated and well-mixed, pour into mugs.
Top with optional garnish(es).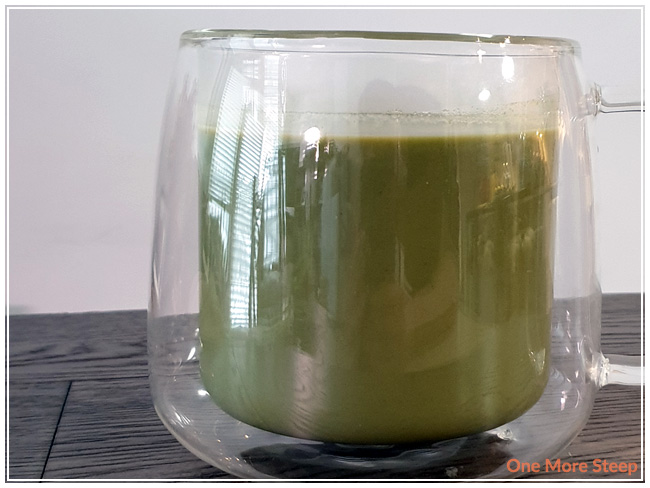 If you make this Matcha White Hot Chocolate, I'd love to see your photos! Be sure to tag me on Instagram (@onemoresteep #onemoresteep) or comment below with a link to the photo!
Pin this recipe for later!