Bai Hao Yin Zhen by Masters Teas
White Tea / Straight
$34.00USD for 1.5oz (43g)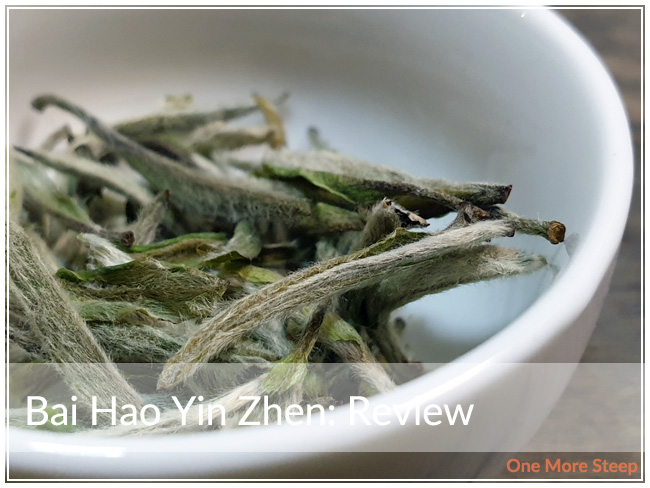 Masters Teas has provided me with Bai Hao Yin Zhen for the purposes of writing an honest review.
First Impressions
You know who loves a good white tea? Me.
Masters Teas kindly sent me some Bai Hao Yin Zhen (better known as Silver Needle) that was harvested this year. It just doesn't get any fresher than this! Bai Hao Yin Zhen comes in a sealed, resealable pouch that has a label across the front (and more information on their website!). This one is from Fujian, China, and is grown at 450m above sea level and hand picked from 5 to 10 year old trees (how amazing is it to get that level of information?).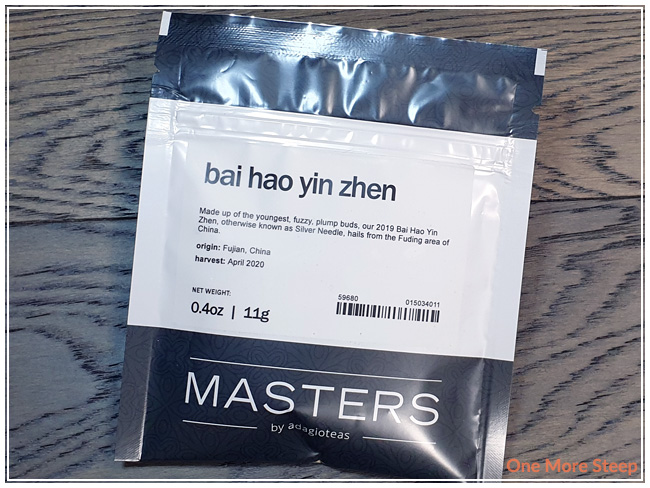 The leaves of this tea are so lovely – white fuzz with some pops of spring green. It has a very light aroma to it – a pleasant blend of floral and grassy notes. I can't tell which one is stronger than the other, it has a nice balance to it that I feel like they both play nicely with each other and I'm really hopeful that it continues to the steeped tea.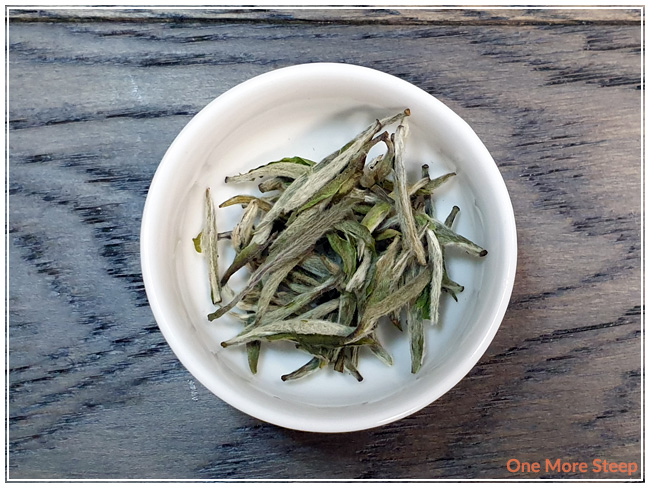 Preparation
Masters Teas recommends steeping Bai Hao Yin Zhen in 170°F (77°C) water for 2 to 3 minutes. I opted to do an initial steep in 175°F (79°C) water for 2 minutes.
First Taste
Bai Hao Yin Zhen steeps to a very pale yellow. The aroma from the steeped white tea is a very light floral aroma. It's very much a spring aroma to me. I found the taste of Bai Hao Yin Zhen has a nice sweet floral flavour, and subtle grassy notes in the background. It's a very delicate tasting tea, and I wouldn't add anything to it – the natural sweetness does so well on its own.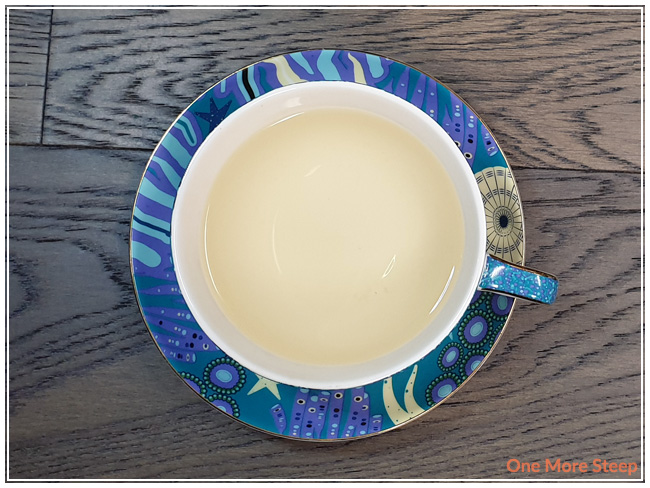 A Second Cup?
I resteeped Bai Hao Yin Zhen an additional 3 times (4 steeps total with the same leaves). I found that the tea leaves handled being resteeped very well, as it had a more fruity note by the end of it – although the floral flavour was still very much present. It had some hints of what reminded me of melon, which has a nice crisp brightness to it.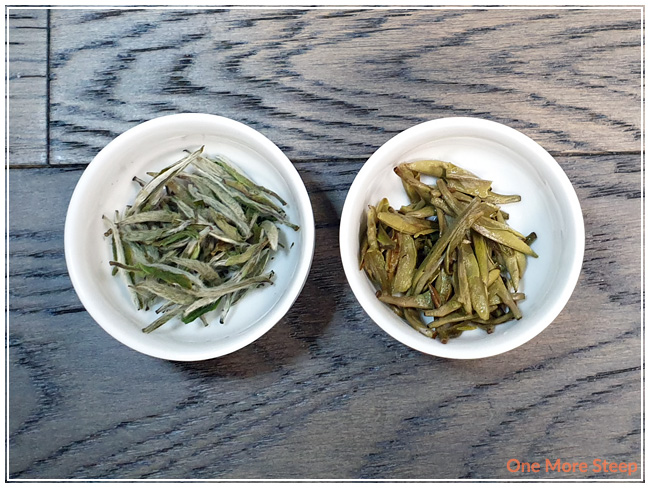 My Overall Impression

I loved Masters Teas's Bai Hao Yin Zhen. This white tea does not disappoint from the fuzziness of the dry leaf, to the aroma of the tea as it steeps, to the process of enjoying it. I found it did really well with resteeping, which I do think is a must to really enjoy all of the favour from these leaves. It's such a treat to experience a new white tea and I think it'll continue to be a treat as I finish up what's in the bag.
Curious about the cup rating system? Click here to learn more.