Bohemian Raspberry by Angry Alpaca
Green Tea & Oolong Tea / Flavoured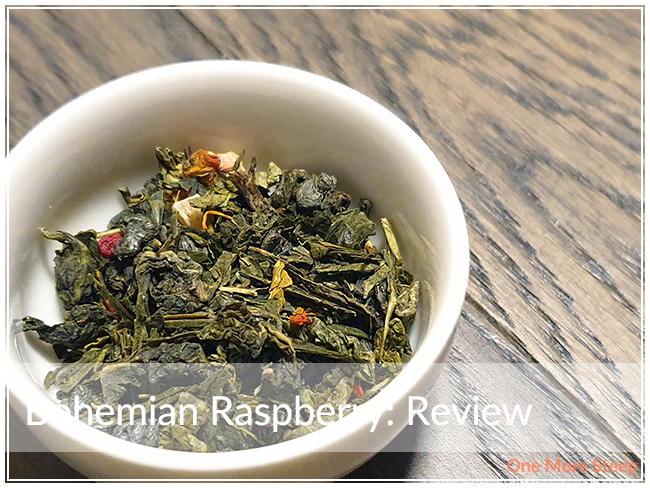 I received Bohemian Raspberry as a gift as part of a tea swap for the holidays in December 2020 from the lovely Jann of Tea With Jann (check her out on YouTube!). As it was a gift, I won't be looking up the price, but I will include the link to the company's Facebook page so you can check out their other available tea blends as well as Bohemian Raspberry.
First Impressions
Some things that really stood out to me was the feel of the packaging – it has a soft paper-feel to it with fibres that hang off a bit, and it's resealable. The label is fun – bright colours with a crocodile?! I find the idea of a 'naturally aggressive tea' to be a bold statement, which makes me want to try the tea even more. The name of the blend itself is punny, which I do like. The back of the packaging has a clear window to see the tea, and a label that includes instructions, ingredients, the fact that this tea is made in River Hebert, Nova Scotia (hello, maritimes!), as well as including an artist credit to the cover art (a British Columbian artist by the handle @GOZNO. All in all, a very nice first impression with the packaging.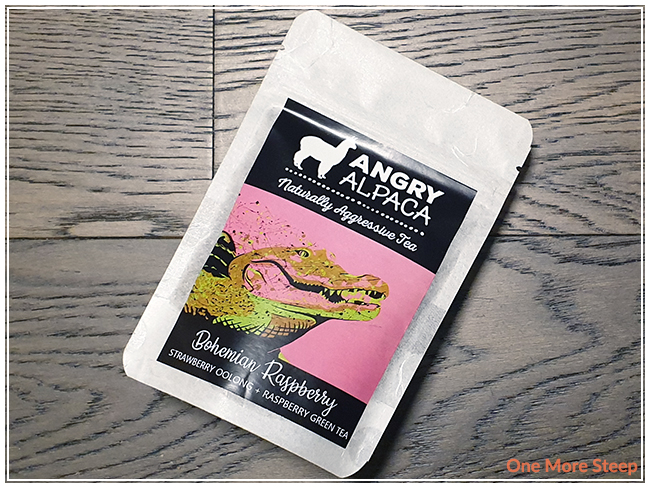 The tea itself has a really bright berry aroma to it. I can definitely see the leaves, petals, and berries mixed it. I can smell the green tea, not so much the oolong, but also the floral and berry aromas as well. It definitely reminds me of something that could be had iced and I'd probably be pretty happy about it. Bohemian Raspberry consists of: green tea, oolong tea, dried strawberries, dried raspberries, hibiscus, lime leaves, calendula, carthage and sunflower petals.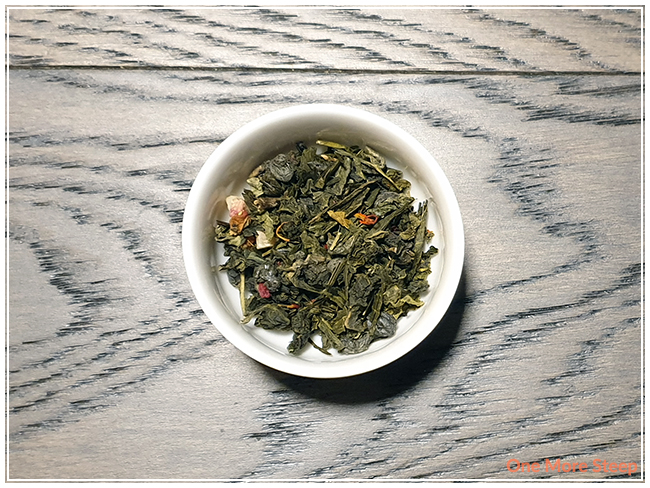 Preparation
Angry Alpaca recommends steeping Bohemian Raspberry in 90°C (194°F) water for 3 to 5 minutes. I followed the steeping instructions and did an initial steep for 4 minutes.
First Taste
Bohemian Raspberry steeps to a very pretty golden yellow colour. It has a strong berry aroma to it, and I can smell the oolong! The flavour of the tea itself is nice – get some grassiness from the green tea, some strong floral notes, I can definitely taste the berries, and there's a buttery quality that lingers in the background that I believe to be from the oolong base. It's well balanced with not a whole lot of sweetness, but it doesn't seem to really need it. Bohemian Raspberry is pleasant hot, but I imagine it would be stellar as an iced tea with those fruity flavours. I'm a bit surprised that it didn't end up steeping a bit more pink or more tart, given the presence of the hibiscus.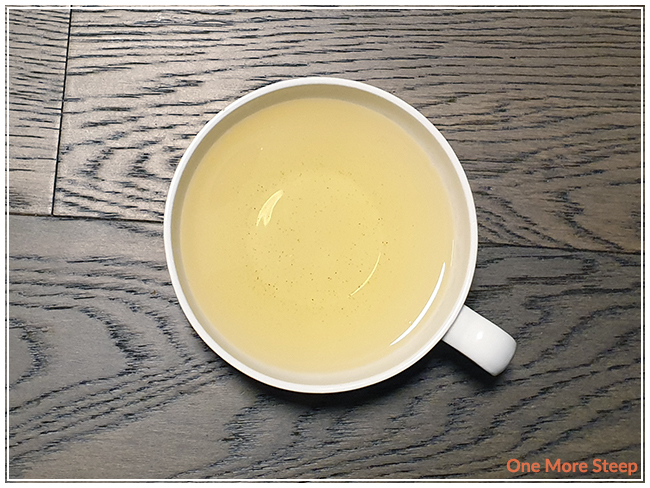 A Second Cup?
I resteeped Bohemian Raspberry once by adding an additional 30 seconds to the steep time and found the flavour to be a bit lacking compared to the initial steep. The fruitiness from the berries just wasn't as forward as I would have wanted it to be, but the green tea and oolong tea bases both shine a bit more. So I would recommend resteeping if you're a fan of the base teas.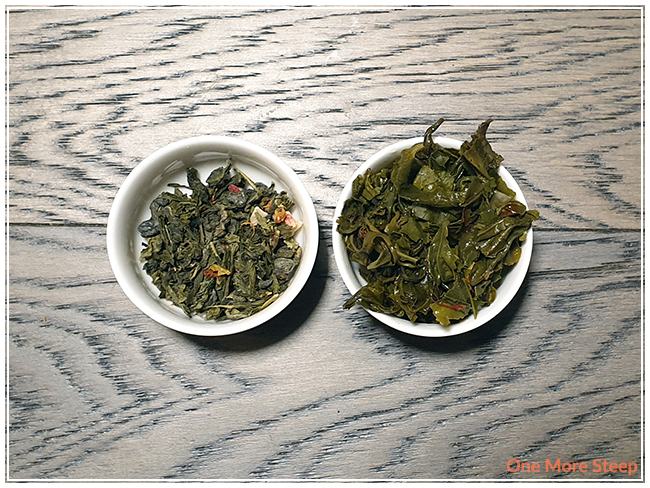 My Overall Impression

I loved Angry Alpaca's Bohemian Raspberry. I really enjoyed the flavour profile that they were able to create with both the green tea and oolong tea base. I think the fruity flavours are nice and really shined in the initial steep. I'm definitely going to set aside the rest of the bag for some cold steeping/iced teas for this summer because I just really think it'll do well iced or cold steeped. Plus, I do need to give bonus points to a company who takes such care in their design to include fun artwork, highlighting Canadian artists, and giving their tea blend a punny name.
Curious about the cup rating system? Click here to learn more.