Gyokuro Yamashiro by DavidsTea
Green Tea / Straight
$22.98 for 50g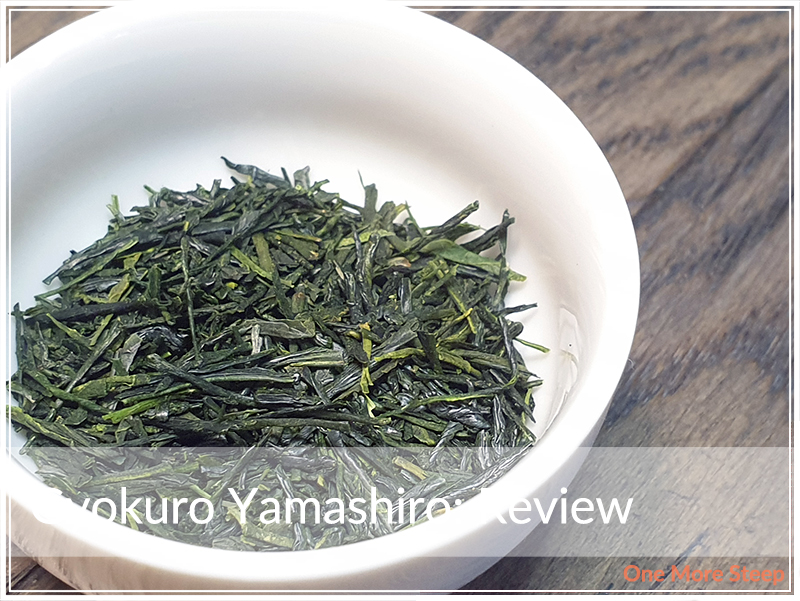 Gyokuro Yamashiro was sent to me by DavidsTea, a review was not requested by the company.
First Impressions
One of the ways to my heart is with some tea, and the DavidsTea team was very kind in reaching out to me and asking if I'd be interest in receiving a care package from them. Several other tea bloggers on Instagram also received one, and it looks like each of us received different teas! I had received Gyokuro Yamashiro, Anji Green, and Emerald Jade (previously written reviews linked!) – along with a Perfect Spoon and a glass Nordic Mug. Someone on the team definitely did some clever sleuthing though, to determine that I love green teas and I was pretty excited to dig into the box.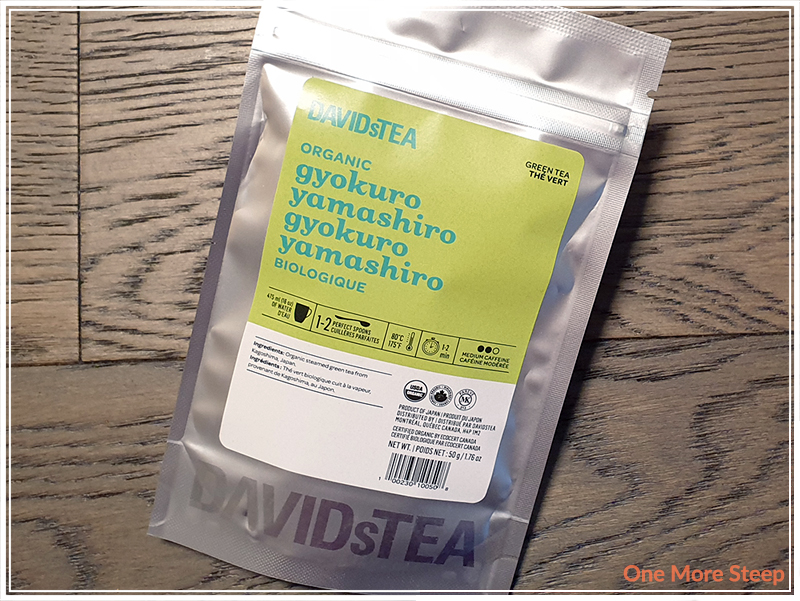 As always, Gyokuro Yamashiro came to me in a sealed, resealable silver pouch. There is that familiar colourful label on the front. As always – I still find the print is unfairly small in size, but the printing quality might have been sharpened up because it seems a bit crisper in comparison to some older packaging labels that I have at my house. Gyokuro is a form of green tea from Japan that is grown with the plants being shaded – so it is a form of sencha, but involves more labour in the growing process of it. The tea leaves are dark, short, flattened in appearance but an overall uniform shade of dark pine needle green. The leaves have a sweet grassy aroma to it, and it appears to be all leaf pieces, with minimal or no tea dust. Gyokuro Yamashiro consists of organic steamed green tea from Kagoshima, Japan with no other ingredients. As per the packaging label, this product is organic as standards in the USA and Canada.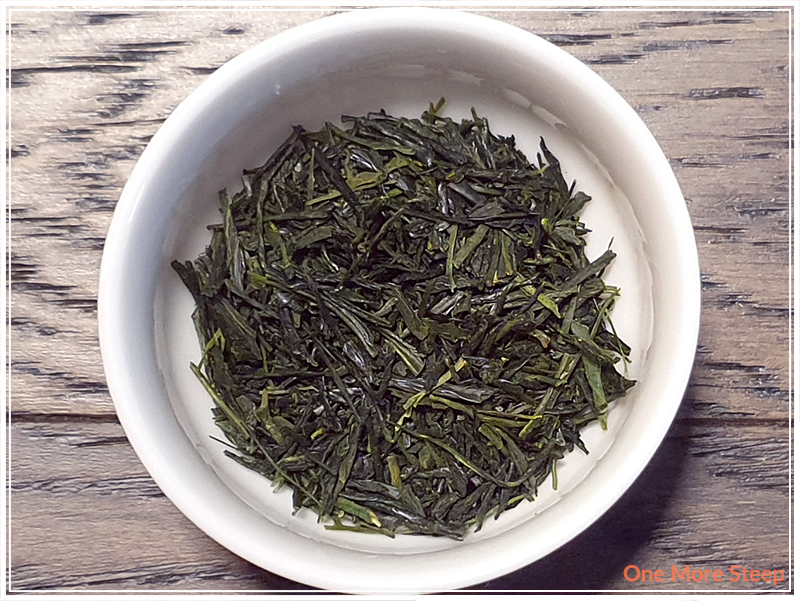 Preparation
DavidsTea recommends steeping Gyokuro Yamashiro in 80°C (175°F) water for 1 to 2 minutes. I opted to follow the steeping instructions and do an initial steep in a pre-warmed tea pot for 1 minute.
To pre-warm (or pre-heat) a teapot, pour hot water (plain) into the tea pot to allow the glass or ceramic tea pot to warm up. Then pour the water out, put in the tea leaves (in an infuser…?) and pour in the water for steeping the tea. This allows your tea pot to hold the tea at a warmer temperature for a longer period of time.
First Taste
Gyokuro Yamashiro steeps to be beautiful sunshine yellow colour. It's vibrant – that's the only way to describe the colour. The tea has a delicate flavour to it – lightly floral with a honey sweetness, grassy and ends off each sip with a buttery/creamy quality to it. Gyokuro Yamashiro has a slightly thickened mouthfeel to it with zero bitterness or astringency. It's just a very pleasant cup of tea with all the flavours that I enjoy and would want to highlight to someone.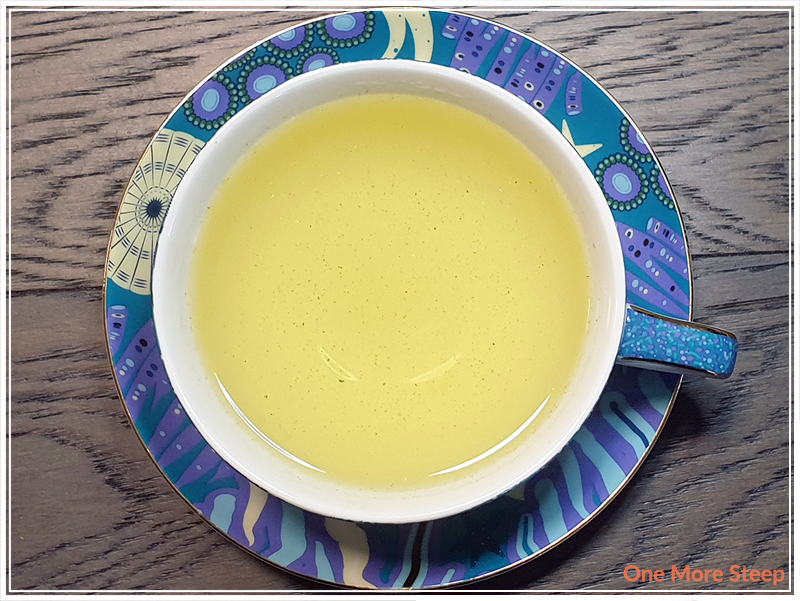 I would hazard a guess that Gyokuro Yamashiro might do even better with a cooler steeping temperature and even shorter steeping time, as a lot of green teas do. I'm definitely going to save some of this to do a cold steep with because I think it might be really good as an iced tea (when the weather warms up a bit more!).
A Second Cup?
I resteeped Gyokuro Yamashiro a total of seven times (eight steeps total with the same leaves). I used the same water temperature, and started off my first two resteeps at 1 minute each, and then added 30 seconds to each subsequent steep. The colour stayed that sunshine yellow for most of it, although waning at the end. The flavour remained true to the initial steep, although getting more buttery by the end. I would recommend resteeping Gyokuro Yamashiro to get all that flavour out of those leaves.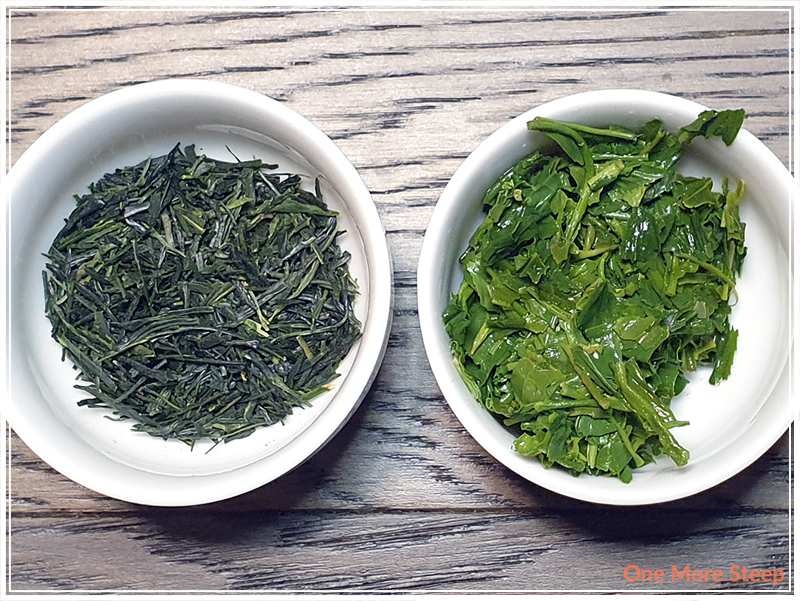 My Overall Impression

I loved DavidsTea's Gyokuro Yamashiro. I'm often a sucker for a good quality traditional/straight tea, and Gyokuro Yamashiro is no exception to the rule. The flavour is well-balanced, the leaves resteep well, and the tea just resteeps well. This is definitely one of the more expensive offerings from DavidsTea, and I'm really pleased that they decided to send a bag of this my way to try out. I know there are some people who are shy about trying more expensive teas (because why spend $23 on 50g of green tea when you could spend $10 or less on another green tea?) – but the difference in price is often a reflection of the quality and this tea makes up for the price tag by resteeping beautifully and making many cups of tea from the same leaves.
Curious about the cup rating system? Click here to learn more.