Magnolia Oolong by DavidsTea
Oolong Tea / Straight
$12.98 for 50g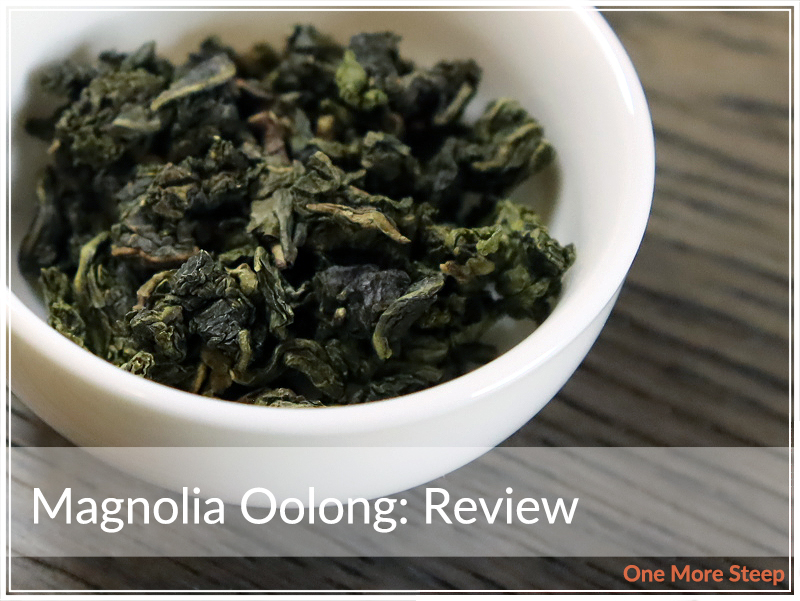 First Impressions
Part of an online order from DavidsTea, Magnolia Oolong comes in a familiar silver pouch with a familiar label – blue for the fact that it's an oolong tea. The packaging lets me know that Magnolia Oolong is an oolong tea from the Anxi region of Fujian Province, China, and the tea leaves have been scented with magnolia and jasmine blossoms.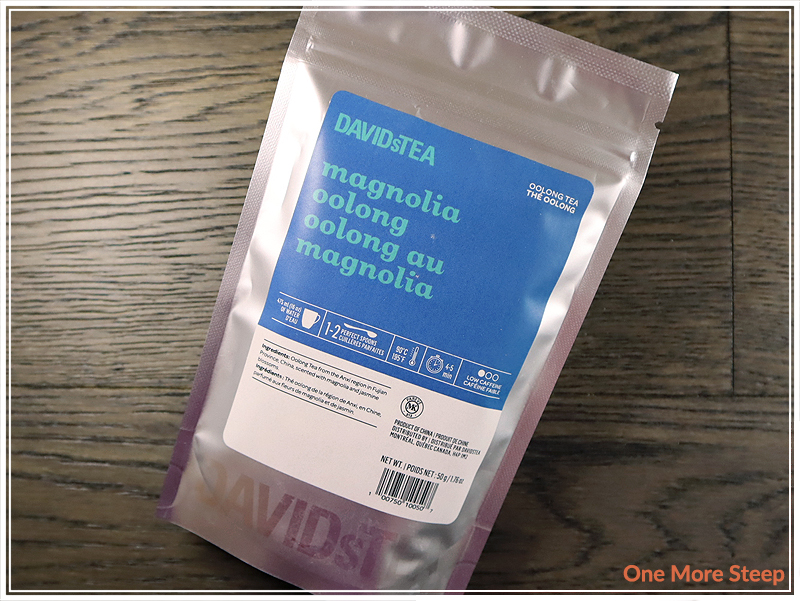 The tea leaves are a beautiful range of green – from a light spring green to a dark hunter green. The leaves are tightly bunched, with a bright floral aroma to them. They truly smell lovely and inviting – almost as if you're enjoying a small bouquet of flowers and they're bringing you in for a whiff.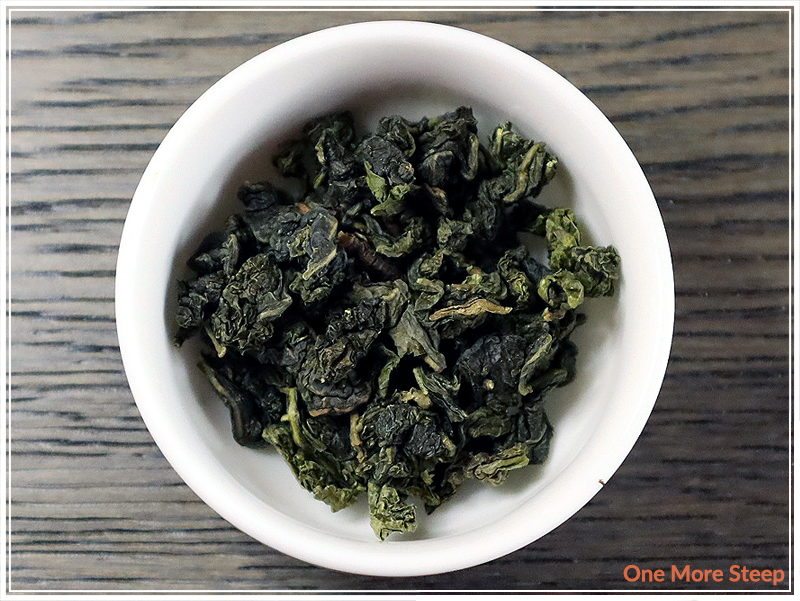 Preparation
DavidsTea recommends steeping Magnolia Oolong in 90°C (195°F) water for 4 to 5 minutes. I opted to an initial steep of Magnolia Oolong for 4 minutes.
First Taste
Magnolia Oolong steeps to a light golden yellow after the initial steep of the leaves. The tea itself is quite aromatic, with a light floral fragrance. The flavour of Magnolia Oolong is delightfully floral, the texture is smooth. There's a floral sweetness, floral flavour, with a light creaminess at the tail end of each sip. The mouth texture is pleasant with a way of coating the mouth, and zero astringency with the water temperature that I used to steep it.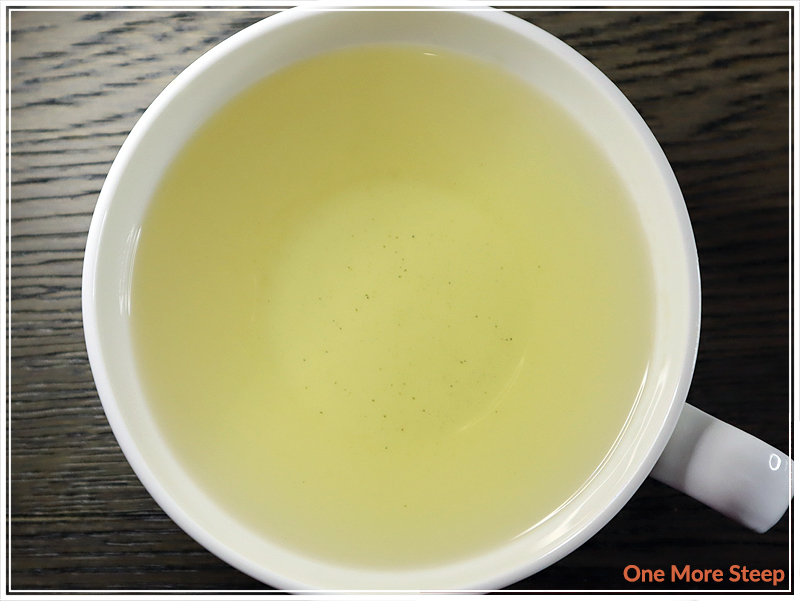 A Second Cup?
Resteeping Magnolia Oolong was a joy. I resteeped Magnolia Oolong a total of six times (seven steeps total), and added an additional 30 seconds for each subsequent steep. The colour of this tea deepens to a lovely golden yellow with a nice floral aroma and flavour. The creaminess of the tea is present through all the steeps, and becomes more buttery in flavour by the second resteep.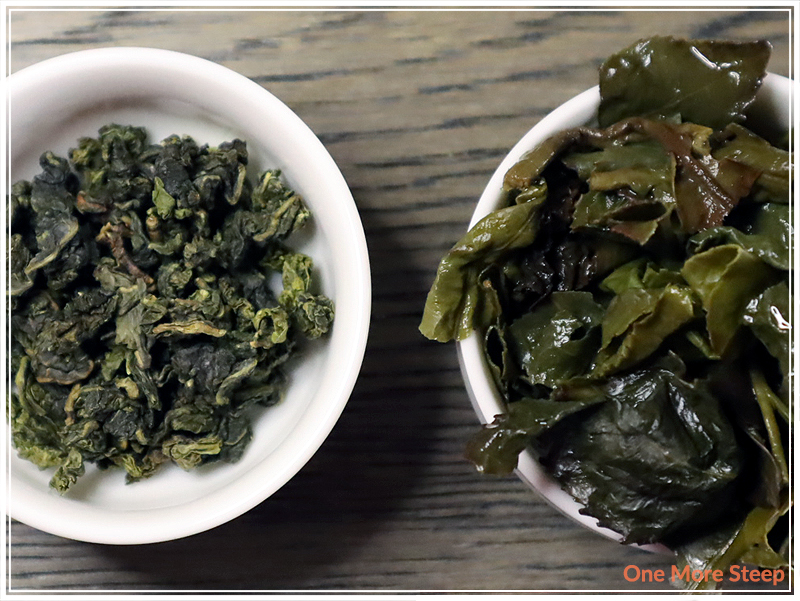 My Overall Impression

I loved DavidsTea's Magnolia Oolong. The experience from smelling the leaf to steeping to drinking was a nice journey, which was capped off with the many resteeps of the same leaves until I couldn't drink anymore. The leaves resteep beautifully and the flavour of it was excellent throughout all of the steeps. I find the combination of magnolia and jasmine to be just a pleasant experience, because it made for a light, sweet floral cup of tea.
Curious about the cup rating system? Click here to learn more.