Cream of Earl Grey by New Moon Tea Co
Black tea / Flavoured
64g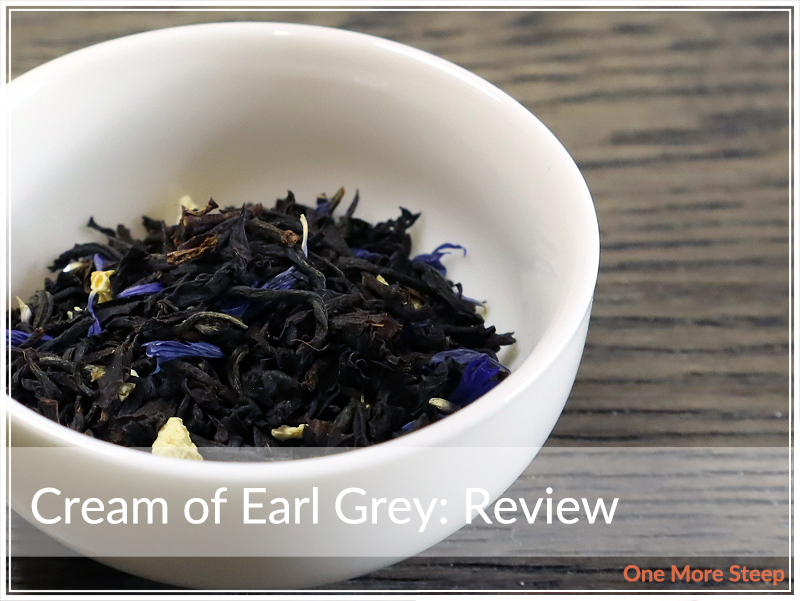 Cream of Earl Grey was given to me as a gift, as such I did not look up the price. New Moon Tea Co is a tea company located in Nakusp, British Columbia, Canada.
First Impressions
Cream of Earl Grey came in a kraft paper pouch (both sealed and resealable), with large black labels on the front and the back of the packaging with white print. Cream of Earl Grey is described as being a premium loose leaf tea, the pouch holding 64g of tea that is small batch and hand blended. Part of the reason that I was given Cream of Earl Grey is because one of my students found out that I love tea and this was her favourite blend – also bonus points of the fact that I also love Earl Grey blends (as I've mentioned countless times before both on the blog and on Instagram).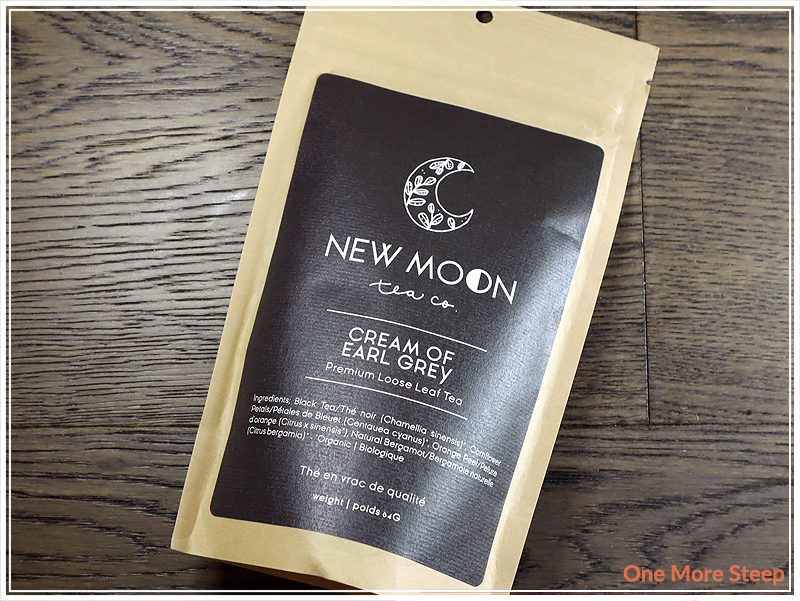 Cream of Earl Grey is a beautiful blend – with visible flower petals mixed into the black tea base. Cream of Earl Grey consists of: black tea, cornflower petals, orange peel, and natural bergamot. Earl Grey has a decently long history as one of the original tea blends, and typically consists of black tea and bergamot. There are lots of blends that have been inspired by the original Earl Grey blend, and also changed to suit ones needs. Cornflower petals is a common ingredient found in an Earl Grey blend, so I was happy to find it in this one as well. The bergamot aroma from the dry leaf is rich and truthfully, one of my favourite parts of enjoying an Earl Grey tea.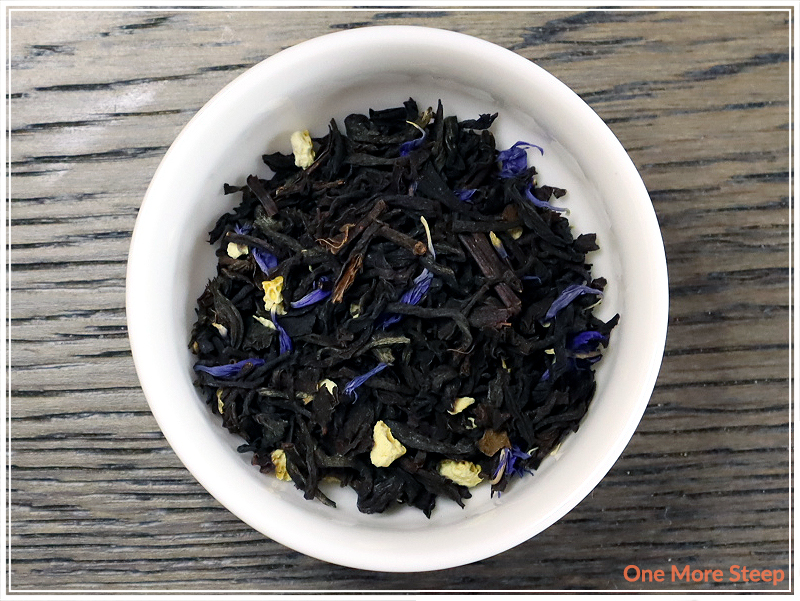 Preparation
New Moon Tea Co recommends steeping Cream of Earl Grey in 100°C (212°F) water for 3 to 4 minutes. I opted to follow the steeping instructions and do an initial steep for 4 minutes.
First Taste
Cream of Earl Grey steeps to a rich orange. The aroma of the tea is primarily that of the bergamot, the tea itself is smooth with a creaminess to the tea that I find intriguing, and a bergamot flavour throughout. The black tea itself has no astringency and bitterness at the steeping time at 4 minutes. There's no sweetness to it, but I did have a cup with both some cream and sugar (hello, attempt at a London Fog) and it took to it very well.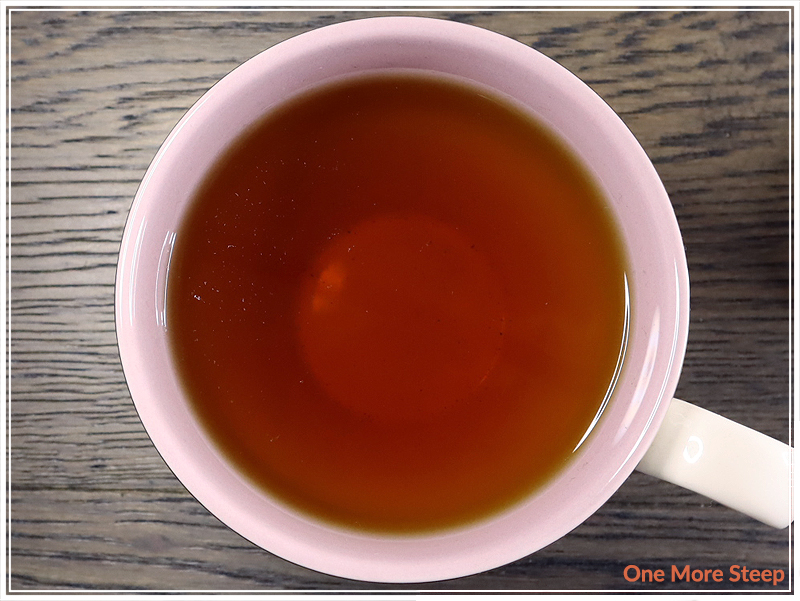 A Second Cup?
I attempted to resteep Cream of Earl Grey, adding an additional 30 seconds for the first resteep. I found that the flavour of the tea was lacking in terms of bergamot, and it was primarily the black tea base coming through. I would recommend steeping Cream of Earl Grey for just the initial steep.
My Overall Impression

I liked New Moon Tea Co's Cream of Earl Grey. I can see why this Earl Grey blend is a favourite for New Moon Tea Co fans! I frequently enjoy an Earl Grey blend, and found that the flavour was delicious. It's more subtle compared to other Earl Grey blends that I've had in the past, in terms of the strength of the bergamot flavour. If you like your Earl Grey to have stronger bergamot, you might not enjoy this blend as much – but if you like an Earl Grey having a creamier finish with a more subtle bergamot I think you'll enjoy Cream of Earl Grey. I personally think it works brilliantly as a base for a London Fog.
Curious about the cup rating system? Click here to learn more.