Roasted Chestnut by DavidsTea
Black Tea / Flavoured
$9.98 for 50g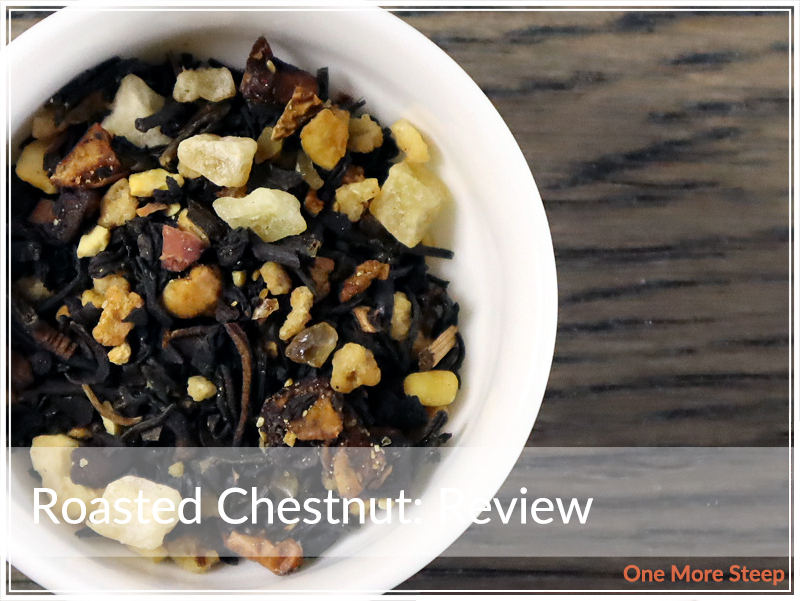 First Impressions
Coming to me in a bright pink pouch with red chestnut illustrations, Roasted Chestnut comes in a tea that came out as part of the holiday collection (and was also found as part of the 2021 tea advent calendar). I did try it then, but I had also purchased a pouch of this tea because I hadn't checked the list of teas that came in the calendar.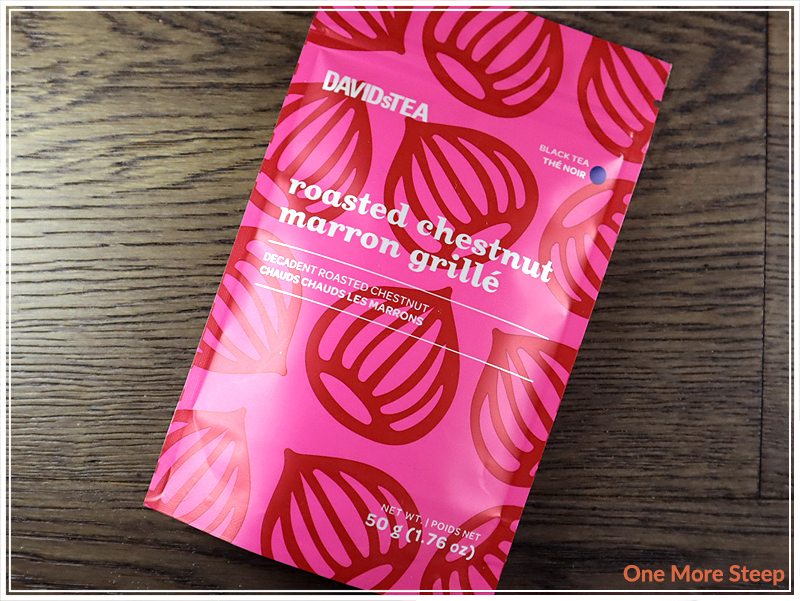 Roasted Chestnut is a black tea blend, which comes with plenty of other ingredients. Roasted Chestnut consists of: black tea, apple, candied pineapple, brittle, brown sugar, natural flavouring, roasted chicory root, honeybush, chestnut, and stevia extract. The aroma is a mix of apple and brown sugar. I don't really smell the chestnut, or the black tea base, although I can see the black tea in the blend. There's a lot of the apple and pineapple throughout.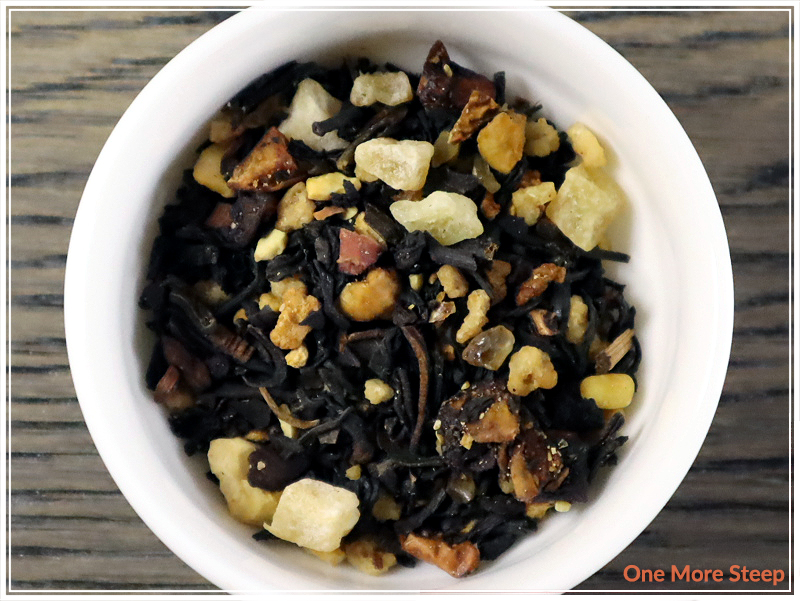 Preparation
DavidsTea recommends steeping Roasted Chestnut in 95°C (200°F) water for 3 to 5 minutes. I opted to do an initial steep for 5 minutes.
First Taste
Steeping Roasted Chestnut results in a deep brown tea. The aroma is sweet, lightly fruity. The flavour of Roasted Chestnut is primarily sweet lightly fruity, and I don't get a lot of the roasted nuttiness that I had expected to find in the cup. It's underwhelming compared to what I was hoping for based on the description of the tea blend, and the ingredients.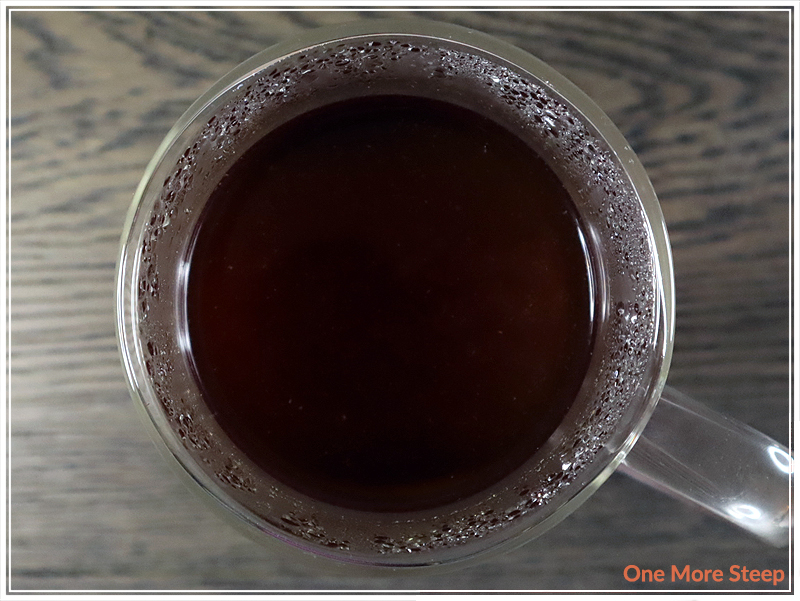 A Second Cup?
While I did attempt to resteep Roasted Chestnut, I found it underwhelming – even compared to the initial steep. I wouldn't resteep Roasted Chestnut.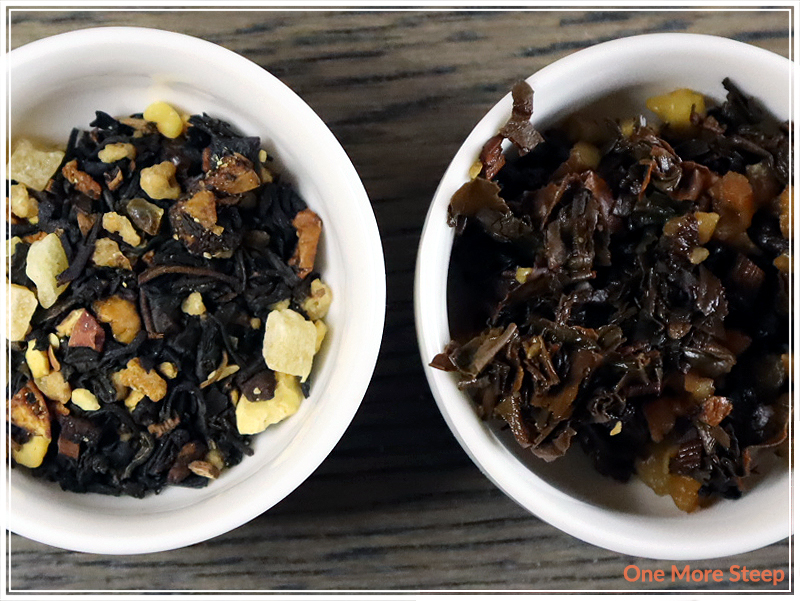 My Overall Impression

I didn't like DavidsTea's Roasted Chestnut. While I had high hopes for the black tea blend, based on the ingredients, I was underwhelmed and disappointed by the aroma of the tea, and also the way it steeped. It was just lacking in flavour, and was primarily just sweet (thanks to the dried and candied fruit). The lack of nuttiness was apparent with the initial steep, so it really didn't remind me of roasted chestnuts at all.
Curious about the cup rating system? Click here to learn more.