Iron Goddess of Mercy by Snapdragon & Thistle
Oolong Tea / Straight
$8.50USD for 2oz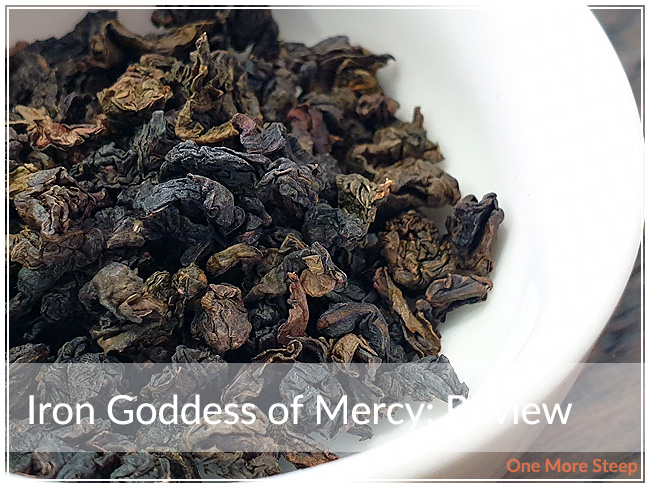 Snapdragon & Thistle has provided me with Iron Goddess of Mercy for the purposes of providing an honest review.

Use coupon code INSTA02 for 10% off your order of Iron Goddess of Mercy from Snapdragon & Thistle! Coupon code valid for May 2019.
First Impressions
I love trying oolong teas because there's just something so lovely about a tea that's been so lovingly created and can resteep well, so when Snapdragon & Thistle asked if I wanted to try some of their tea, I jumpd at the opportunity to try their Iron Goddess of Mercy. This oolong tea came to me in a sealed, resealable plastic-lined kraft paper pouch. The front features a logo stick from Snapdragon & Thistle while the back of the bag had a sticker that outlined the steeping instructions for this tea.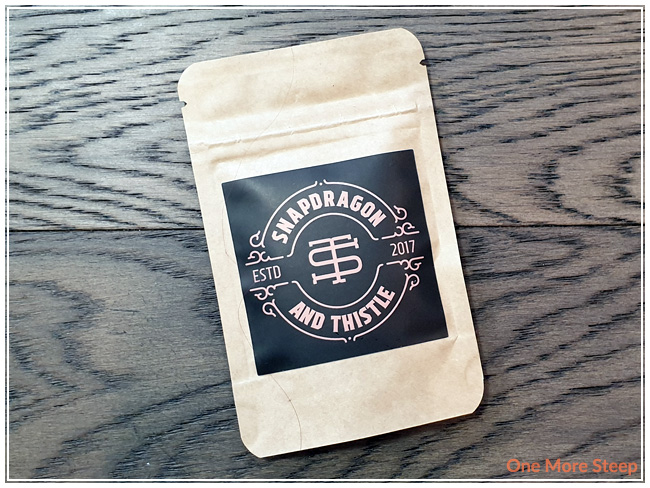 Iron Goddess of Mercy is an unflavoured oolong tea from the Fujian Province of China. There are light and dark brown leaves, all bunched up. There is a light nutty aroma from the leaves, with a hint of fruity notes when I take a deep breath. It's amazing to think that these leaves will open up so much after being steeped! I always like to encourage people to resteep their oolong teas because there's so much flavour in them.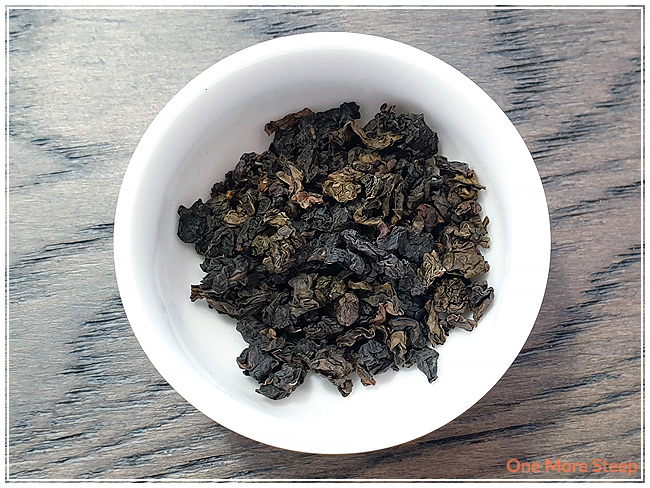 Preparation
Snapdragon & Thistle recommends steeping Iron Goddess of Mercy in 200°F (93°C) water for 2 to 4 minutes. My initial steep was for 2 minutes.
First Taste
Iron Goddess of Mercy steeps to a light yellow orange for the initial steep. I found that it had a light nutty aroma. On first taste, I can taste a buttery cream flavour, with hints of stone fruits (think apricots, plums) with a toasted nutty background at the tail end of each sip. It has a nice sweetness to it that is really enjoyable.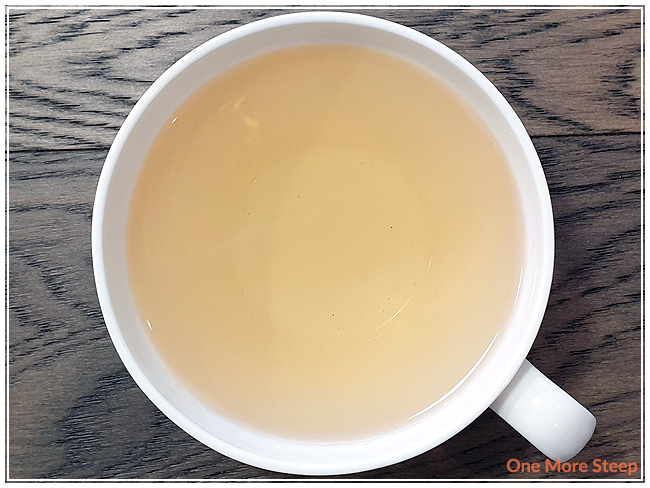 A Second Cup?
I resteeped Iron Goddess of Mercy a total of six resteeps, adding an additional 30 seconds for each subsequent steep. I found that as I continued to resteep these leaves, the tea got creamier with a heavier butter flavour while the fruity notes got a bit weaker. It was a nice shift in flavour with each sip. The toasted nutty flavour that I found at the end of each sip to stay fairly consistent throughout.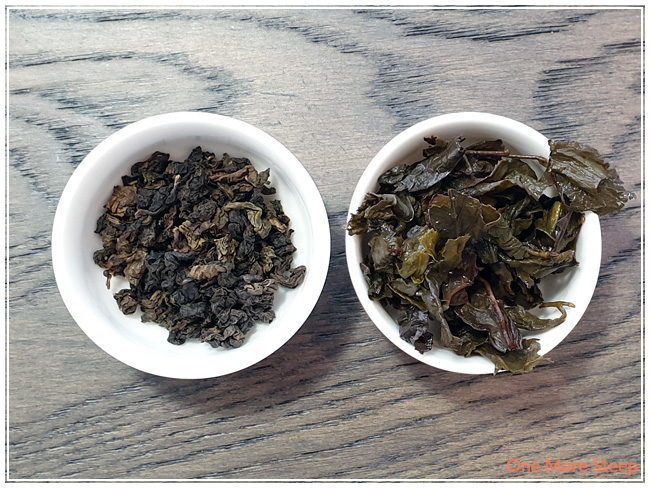 My Overall Impression

I loved Snapdragon & Thistle's Iron Goddess of Mercy. I really enjoyed the complexity that I found in this tea's flavour profile. It was just a very pleasant experience, and I enjoyed how the flavour shifted with each steep because it felt like the flavour got more decadent with the strong buttery notes. I think this tea would pair very well with both savouries and sweets, and might highlight afternoon tea really well because the butter flavours would play off of scones nicely.
Curious about the cup rating system? Click here to learn more.