Matcha Superior Ceremonial Grade by Naoki Matcha
Green Tea (Matcha) / Straight
$22.99USD for 40g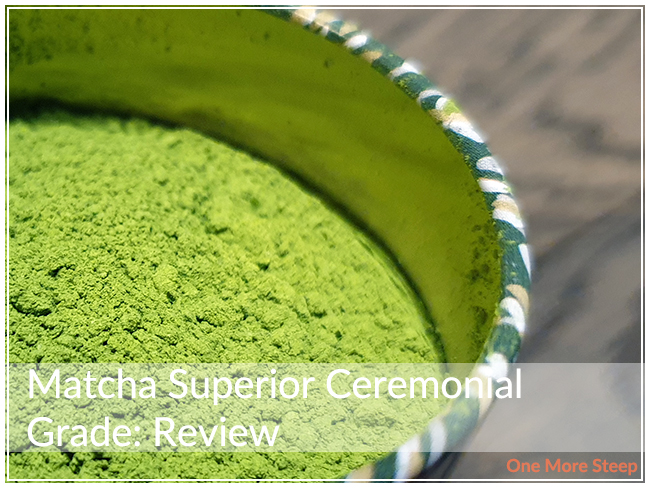 Naoki Matcha has provided me with Matcha Superior Ceremonial Grade for the purposes of writing an honest review. This product is also under the name Superior Ceremonial Blend Matcha on their website.
First Impressions
Matcha Superior Ceremonial Grade came to me in a lovely metal tin with a well-fitting lid. Inside was a sealed silver pouch. I did end up cutting it open and pouring the contents into the tin. The matcha inside has a beautiful bright, spring green colour. There's a nice aroma to the matcha – very grassy, vegetal, a nice freshness overall to it.
Naoki Matcha's product page for Matcha Superior Ceremonial Grade tells me that this matcha is from Uji, Kyoto, Japan and contains no other ingredients besides 100% pure Japanese Matcha. The leaves are from the first harvest, and that it's most suited for making matcha tea, lattes, and smoothies. In fact, when a representative from Naoki Matcha asked me if I would be interested in trying their product, they included a guide on how to make lattes and suggested I try it out as a matcha latte, so I did end up obliging! Naoki Matcha does have a lot of articles about matcha on their website, so give it a look if you're interested in learning more about matcha.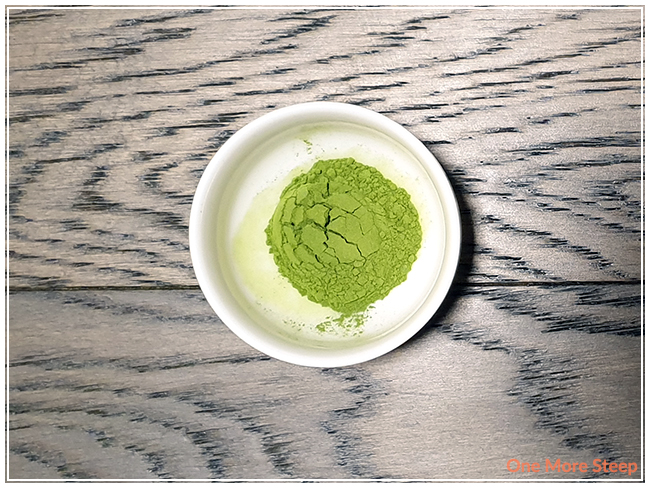 Preparation
Naoki Matcha recommends preparing Matcha Superior Ceremonial Grade with room temperature water if making it into a tea latte. You really just prepare it the same way you would if you were whisking it with warm or hot water.
For ease, and because I had it handy, I mixed mine up in a shaker bottle. I heated up some soy milk as that's what I had in my fridge, and then poured the prepared matcha on top. Not café quality, but still not terrible looking!
First Taste
As a tea latte, Matcha Superior Ceremonial Grade has a lovely flavour. There's definitely the umami quality that I look for in a matcha, but it's quite well balanced. I found it had some nice grassy qualities to it, a hint of sweetness, and it does balance well against the (soy) milk that I had in my cup. I'm always on the look out for a matcha that goes well into lattes since it's really my preferred method of drinking matcha on a regular basis. It just has a sense of decadence to it.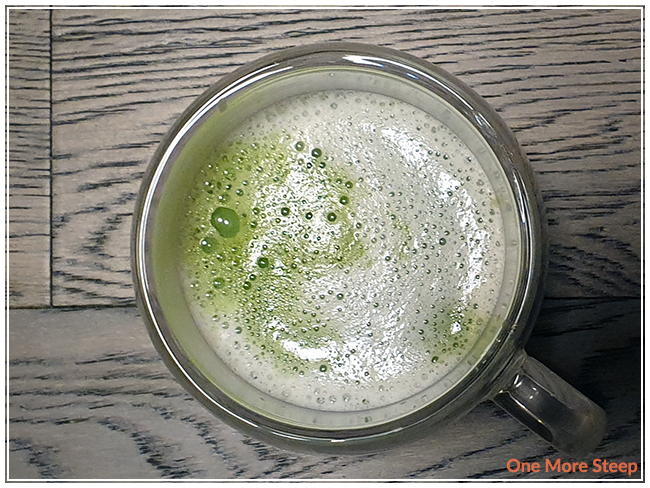 I did save some of the matcha I had mixed up to drink up straight. Matcha Superior Ceremonial Grade has a very deep green colour to it, almost emerald in likeness. There's a hint of sweetness to this matcha when not mixed into milk. It has a nice freshness, a nice grassy quality to it, and the umami is definitely heavily present in this more traditional preparation without the milk. I think it's nice, but having the umami quality of the matcha lightened by the addition of milk certainly helps to make it easier to drink.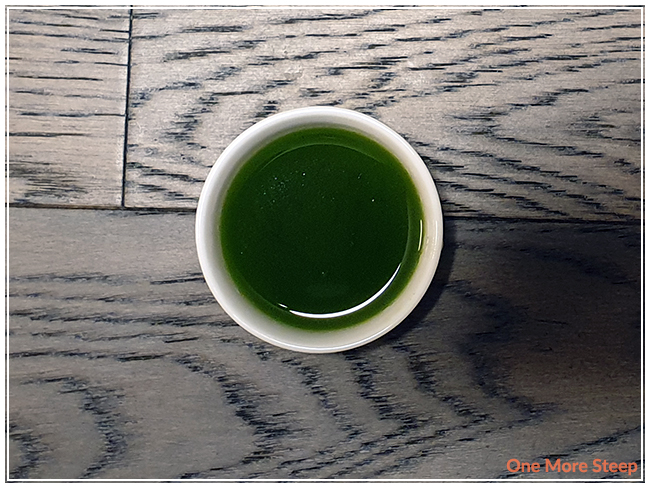 A Second Cup?
As Matcha Superior Ceremonial Grade is prepared as a suspension, there are no second steeps with the same matcha powder.
My Overall Impression

I loved Naoki Matcha's Matcha Superior Ceremonial Grade. I really liked the packaging, it feels like it is good quality. The matcha itself is so bright in colour and has a really strong aroma with just the powder. I found that it mixes really easily and well when wanting to make tea latte out of it. It's definitely tasty and I found that the flavour was good when made up essentially like a matcha shot, but even more enjoyable as a tea latte, which is one of the methods suggested for preparation of this matcha from Naoki Matcha.
Curious about the cup rating system? Click here to learn more.